It is often said that proper preparation prevents poor performance. Since you may have taken many significant steps, this article compiles the essential list of items to prepare you for the new adventure. Your checklist should be intact before you depart your previous location.
Essential Items To Confirm Before Departure
Accommodation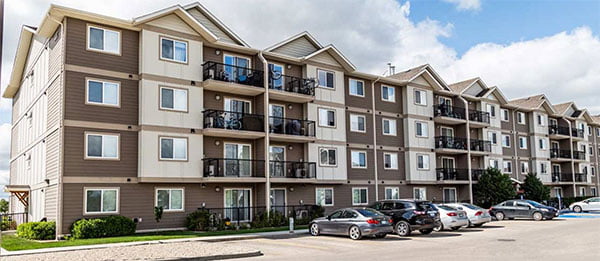 According to economists, the three essentials of life are housing or shelter, food, and clothing. The implication is that every individual needs all of these three for their daily survival.
Living in Winnipeg can be expensive due to its high standard of living. Hence, accommodation is always on the high side. If you are arriving in the city, you may not be able to afford to buy a house but renting is a valid option.
As of July 2022, the rent for a bedroom apartment is between $800 to $1,200. Of course, it is a higher price if compared with past years. Studies show that residents only spend 16% of their monthly earnings on accommodation. However, the city is still one of the most affordable.
This price is more affordable than people in other significant places like Toronto, Calgary, and Vancouver. For example, renting accommodation in Saskatoon demands 17.3% of your monthly earnings, not the 16% in Winnipeg.
On the other hand, buying a house in Winnipeg requires a lot of money. Below is a quick start to know what to expect:
The average price to get a house in Winnipeg is $399,645.
Unlike other top cities, the growth of home prices is relatively slow. This report has been consistent for the last two years.
Detached houses are more expensive as they can be as high as $427,000.
For attached homes, your budget can be around $339,000, while a condo may cost around $278,000.
NB: You may have your preferences with these items. Also, it would help if you did not restrict yourself to these articles.
Clothing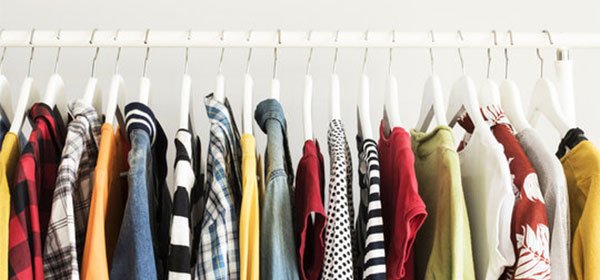 Following economists' orders, clothing is one of the most inevitable items one should have. Going into a new location is not the same experience as where you previously were. Some clothes may be perfect for the weather you once lived in but may not be ideal in Winnipeg's changing climate.
The weather condition is colder in Winnipeg. Moving into a new location like Winnipeg has a different encounter. Read below to know the weather conditions of each month, and prepare your clothing based on this.
June, July, and August have pleasant weather conditions. The average weather condition is between 20°C till 26°C. However, July is the warmest month of all. It is often the best time to visit Winnipeg.
January is the coldest month as the temperature can be as low as -40°C. June is the wettest month, with rainfall up to 90mm.
Across the year, the country has four seasons – Spring, Summer, Fall, and Winter.
Winter spans from December to February and, at times is freezing cold. The average weather between these months is between 0°C and -40°C. You will need some suitable clothing to survive these unfavourable situations.
Your winter clothing item can include:
a. An insulated jacket
b. A heavy hoodie
c. An insulated vest
d. A proper jacket
e. A nice pair of winter boots
f. A pair of gloves, scarf, and torque
g. Ski pants are critical for outdoor activities
Other than these clothing items, you can get comfy wear for your daily use.
In case you were not able to get all of the necessary clothing before departure, you can shop in any of the Winnipeg's major shopping malls: Kildonan Place, Polo Park, Grant Park, Garden City or St Vital.  Winnipeg also has a newer discount outlet mall on Kenaston Blvd. In this area you will also find various box stores for clothing and footwear. Last but not least there are various Walmarts through out Winnipeg which have affordable clothing, home furnishings, footwear, groceries and more.
If finances are tight, there are several Thrift Stores and Value Village locations through out the city. These businesses offer slightly used clothing at a fraction of the retail price. There are many amazing deals that can be found here; sometimes you just need the patience to look through it all.
Transportation

Winnipeg is a decent location for an average person because you have little things to worry about. You do not have to break the bank before surviving in the city or participating in its lifestyle. Transportation is straightforward. You can access the farthest place in the city within 25 to 30 minutes.
Transportation is easy because of the perennial slow growth of the city. The city hardly faces either economic busts or booms. There is no restriction as residents of Winnipeg tour around every hour of each day.
The most typical means of public transportation include taxi cabs, transit buses and Uber. To get a cab, you can call ahead or plan to have a pick-up. There are also stands in some public areas like shopping malls or hotels.
When it comes to taxi fares, the meter determines the amount. The prices are often fixed, but you can expect a reasonable price. With about $5, you can move the downtown areas of Winnipeg.
Just like taxis, there is a network of buses in the city. You can check out what the fares look like before you set out.
Also, if you were living on one side of Winnipeg before and trying to move to the other, you will need movers for your belongings. Some of the taxis and buses can help you. However, you must be ready for an additional cost for this – the price will still be determined by the meter.
If you want private transportation, your options include bicycle rentals or rental cars. You can know the prices online before you rent one.
Banking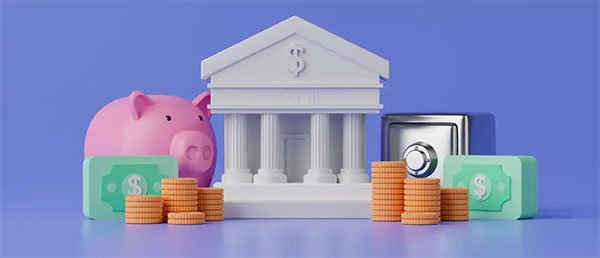 Banking in Winnipeg can come with much hassle if you do not have enough information. However, you have all the right to open an account. You can open a bank account if you:
a. Have no job
b. Have no money to keep in the account immediately
c. Not a Canadian citizen
d. Have been bankrupt
e. Living in another country
You will be required to provide an original ID of the following two documents documents that:
i. Show your name and address
ii. Another to show your name and date of birth
iii. Identification from the government of a province or Canadian government
iv. Latest statements of benefits from the provincial government or Canadian government
v. Latest Canadian utility bills
vi. Foreign passports
The commonest types of accounts are:
– Savings account
– Chequing account
– No-cost and Low-cost accounts
– A joint account
Examples of banks you can visit include:
a. Royal Bank of Canada (RBC)
b. The Toronto Dominion Bank (The TD Bank)
c. Scotiabank
d. Bank of Montreal Operations – BMO
e. Canadian Imperial Bank of Commerce – CIBC
f. Assiniboine Credit Union
g. Steinbach Credit Union
h. Cambrian Credit Union
See our banking article for more information.
Plans for Cell or Internet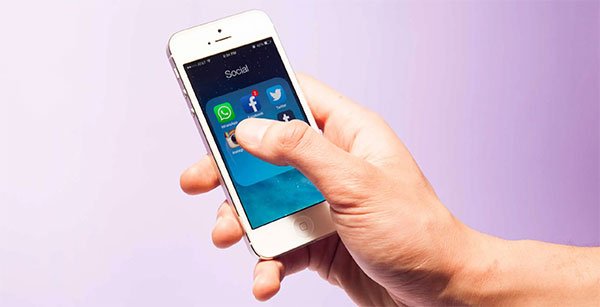 Just like food, shelter, and clothing are essential, having a cell phone at this age is important. You need a phone upon arrival in Winnipeg – you may need to contact your loved ones or connect to the rest of the world. There are two options to have a cell phone in Winnipeg: Bring Your Own (BYO) or get a device from a top provider in the city.
BYO implies that you come with your device from the previous location. It is a more affordable option than getting a device from a provider. However, it would help to look for a good data plan with your budget.
On the other hand, you will have to get a cell phone during your stay, especially if you are staying longer.
Getting the latest models of iPhones or Samsung may require as much as $1,400. Due to the high cost, many people prefer to get their phones via a provider or buy one used one. The reason is that they would rather have an installment payment that spreads across months than pay a large amount upfront.
You can pay a ridiculous amount from $30 to $50 per month to get the latest Samsung or iPhone. The top providers in Winnipeg are:
– FIDO
– Virgin Plus
– Telus
– BellMTS
– Rogers Mobility
– Kudo
Most of the providers also have good data deals. Just check the plan that works best for you.
NB: Read our content titled "THE COST OF CELL PHONES, TV, AND INTERNET IN WINNIPEG" to learn more about this.
Electronics

Getting electronics in Winnipeg can be essential. Nevertheless, you should visit and keep track of top stores for good deals. A good deal will include a reasonable price, a high-quality product, and an encouraging warranty.
You can check out any of the following places if you are in Winnipeg;
a. Advance Electronics
b. Memory Express
c. Creative Audio
d. Best Buy
e. London Drugs
f. The Source
And of course, there are many online retailers, like Amazon.ca
Furniture

Even living in a one-room apartment, you need basic furniture for your daily activities. You need a bed, a table, and a chair. If you are staying in a bigger space, you will need a more luxurious set of chairs, a high-quality shelving, a shoe rack, a tv stand, and other vital furnishings.
Choosing as a beginner may be difficult, but here are the top recommendations you can explore:
– Home Hardware
– Home Depot
– Walmart
– EQ3 Winnipeg
– Surplus Furniture & Mattresses Warehouse
– La-Z-Boy Home Furnishings & Décor
– The Brick
– Kern Hill Furniture
– Bouclair Home
– Ikea
Arriving in Winnipeg is not as stressful as Settling. The reason is because of new arrival essentials. You can follow the lead in this content to make a good choice.
REFERENCES
– Average Rent in Winnipeg, MB and Cost Information – Zumper. (2022). Retrieved 24 July 2022, from https://www.zumper.com/rent-research/winnipeg-mb
– Climate and average monthly weather in Winnipeg (Manitoba), Canada. (2022). Retrieved 24 July 2022, from https://weather-and-climate.com/average-monthly-Rainfall-Temperature-Sunshine,winnipeg,Canada.
– Winnipeg still among most affordable places to live in Canada – Winnipeg | Globalnews.ca. (2022). Retrieved 24 July 2022, from https://globalnews.ca/news/837479/winnipeg-still-among-most-affordable-places-to-live-in-canada/