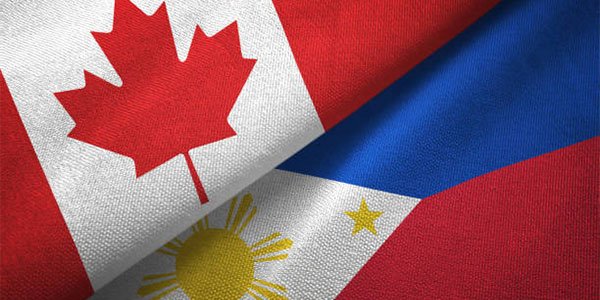 One of the most typical destinations for residents of the Philippines is the center of Canada in Winnipeg, Manitoba. They have the most significant community among other communities in the city. It all began with a substantial influx in the early 1980s. Since that moment, the community has grown exponentially.
Currently, Winnipeg is ranked third in Canadian cities among the most prominent Filipinos residing in Canada. Furthermore, it is just less than 10% per-capita population. As of 2016, Winnipeg had more than 57,000 Filipino citizens. These people have either naturalized to become Canadian citizens or are permanent residents.
It is essential to say that other communities are thriving in this city. However, the Filipino community always remains a top choice. Let's look closely to learn more about moving to Winnipeg from the Philippines.
Why Are Filipinos Attracted To Winnipeg?
Between 2011 and 2016, the population of Filipinos in Winnipeg increased mainly by 26.2 percent. Only Calgary can boast of a higher jump within these five years in this period. Hence, knowing why people are moving into the city is crucial.
Based on the economy of cities in Canada and how fast-growing it is, Winnipeg is among the top three cities. In addition, it is a diversified economy that allows for several niches. Here are some numbers to put the facts straight.
Housing
A vital consideration before getting accommodation is the cost of living. There is a need to compare the price of accommodation with the previous location. Except you are a billionaire, no one wants to move into another city to start living luxuriously.
Many Filipino newcomers in Canada want Winnipeg because it has one of the lowest rental prices in Canada. The prices are affordable, and you do not need a roommate; you can get your personal space.
If you want to stay in downtown Winnipeg, you can get a one-bedroom apartment for $995 monthly. Rent in Winnipeg is pocket friendly.
Cost of living
If one adds rent to other expenses, the monthly cost will be $2000—an individual needs about CAD 1,156 monthly. The monthly payment will be around CAD 4,137 if it is a family of four.
Nevertheless, you may want to buy an apartment. If you get one in the City Centre, you must pay CAD 3,833.33. The price for an apartment outside the City Centre is CAD 3,433.33.
According to Numbeo:
Meals
A meal in an inexpensive restaurant is $17.50
A meal at Mcdonald's is $11.00
Domestic Beer is $6.00 at a venue
Coke/Pepsi is $2.42 CAD
Water is $2.07
Grocery Items
Grocery items are affordable too. Here are some of the essential things you will get at the market:
Milk (1 Liter) is$1.78
1kg of White rice is $4.30
1kg of Local cheese is $12.08
12 pieces of an egg are $3.65
1kg of Chicken fillets is $14.22
1kg of Beef Round is $17.11
Transportation
Transportation in Winnipeg does not require much money. As a newcomer, it is better that you use local transport. It is an excellent way to settle in more than being affordable, as it helps you familiarize yourself with other locations. Here is a list of the amount you can expect:
Getting a one-way ticket for your local transport is $3.05
The regular price for a monthly pass is $103.00
The average tariff for a Taxi 1km is $1.66
1 litre of gasoline is $1.89
With enough money raised, you can buy a car. Example prices:
A Volkswagen Golf is valued at CAD 27,000
A Toyota Corolla Sedan is estimated to be CAD 25.628.
Utilities
Moving to Winnipeg from the Philippines means there would be monthly utilities that you need to cater for. These essential utilities include electricity, cooling, heating, garbage, and water. Based on Numbeo, the price for essential utilities is CAD 184.38. Let us check their prices to know the anticipated cost.
Also, to access the internet, you need about CAD 78.79. The internet speed begins with 60 Mbps, Unlimited Data, ADSL, or Cable.
Other Reasons To Move To Winnipeg
There are many entertainment opportunities to explore in Winnipeg. In recent years, the city witnessed the opening of its Canadian Museum for Human Rights. It is located at The Forks, one of Winnipeg's most popular tourist attractions. In addition, there is the famous Winnipeg Folk Festival.
You do not have to miss home as Winnipeg has a lot of Filipino Restaurants. Here are the top nine restaurants in Winnipeg:
Rice Bowl Restaurant
Mama Nors Kitchen
Max's Restaurant
Julian's Restaurant
Batchoy House
Casa Mesa
Jollibee
Hot Rod's Grill
Noemi's
A few years ago, Jollibee, a famous Filipino restaurant, opened its first location in Canada in Winnipeg. Since, it has opened several more throughout Canada, including another location in Winnipeg.
You can delight in your favourite meal in any of these eateries, especially when you are homesick. More so, you can visit these places more to meet with other people from the Philippines.
There have been Filipino political leaders in Winnipeg. An example is Dr. Rey D. Pagtakhan, who served as a cabinet minister during the government of Paul Martin and Jean Chretien. He was a member of the Federal Parliament from 1988 till 2004.
You can have a fantastic Filipino experience while living in Winnipeg. The community is supportive, as you will feel like you are still in the Philippines. This content is the perfect guide you must examine before setting your relocation plan.
REFERENCES
– Living, C. (2022). Cost of Living in Winnipeg. Retrieved 23 June 2022, from https://www.numbeo.com/cost-of-living/in/Winnipeg
– Home. (2022). Retrieved 23 June 2022, from https://tricolivingwell.com/