This article is for car owners or individuals ready to get one in Winnipeg. It explains how to get a license and buy a car, the importance of winter tires, and other basics about roads in Manitoba. It concludes with information on Manitoba Public Insurance.
Getting your Driver's License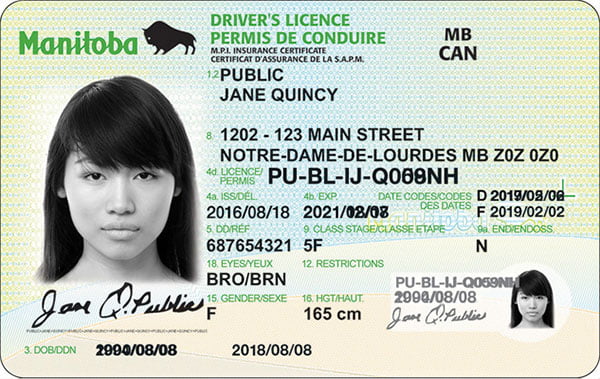 Getting a driver's license is essential to driving anywhere in the world. The situation is not different in Winnipeg. A Class 5 license allows one to drive cars, pickups, SUVs, and other passenger vehicles. This license is the most common in Manitoba.
To get your driver's license in Winnipeg, you have to meet the following requirements:
You must be 15 ½ years as a driver in the High school driver education program.
You must be 16 years for a proper license.
First-timers must have completed their Graduated Driver License (GDL) program. GDL is compulsory for all applicants, irrespective of their age.
A fixed license fee of $20 and another $45 premium as a base driver.
Completed lessons from a reliable driving school and awarded a valid permit.
Graduated Driver License…
There are three stages of GDL. They are:
– Learner stage (L)
– Intermediate stage (I)
– Full stage (F)
These stages indicate the progression of a driver and their journey to being fully licensed. To register for GDL, you should:
Register via MPI Service Center using proper identification
Schedule a knowledge test
Go through the vision test
Have your license and begin at the Learner stag
Buying a Car
You are buying a car in Winnipeg as a newcomer, and it begins with having money. You are good to go if you have enough money before arriving in the city. However, thanks to their credit history, many people have become car owners in the city.
Either way, you need the following documents to get a car:
– A valid car insurance policy
– A valid Manitoba driver's license
– Vehicle registration
All of these documents are explained in various sections of this article.
Winter Driving
Winter is known to have unpleasant weather conditions, especially for drivers. More than before, you should avoid reduced visibility, excess speed, sudden braking or acceleration, being too close to another vehicle, and poor automobile maintenance. These conditions are possible because the roads are more slippery due to snow.
Of course, the white patches all over the road look lovely until you slide while driving. Accidents are common with seasons, but winter in Winnipeg requires even more precaution. It would be best if you become a patient and safe driver.
Here are essential driving tips you need during winter:
– The use of winter tires
Winnipeg is known for extreme winter conditions. Some locations are colder and experience more snow than others. If you are a car owner, you should get winter tires for this period.
You should replace all four tires. These tires increase traction and help you navigate the snow. More so, it will reduce stopping distance by more than 20%. The friction is intense as the rubber is not susceptible to sliding.
– Watch your speed
Driving on winter roads can be frustrating. Snowfall can make the traffic slower. Snowplows may be clearing the street while road workers may be fixing road damage. The last thing you want to do is drive at high speed. More so, the slippery road is enough warning to exercise caution.
– Consider other drivers
Two common causes of road accidents in Winnipeg are insufficient space between cars and ignorance of handling a vehicle skidding or sliding down the road. Snow and ice can pile up and be hard to drive over. Hence, you should leave enough space to avoid read collision.
Cars sliding during winter is common. However, you should not apply brakes immediately. Rather, take your legs off the accelerator first and pay attention to controlling the car. Gradually apply the brakes; hopefully, you gain control and are safe.
– Pay attention to the weather
You do not have to go out every day during the winter. If possible, you should only go out during the calmer winter weather. Avoid black ice, blizzards, cold snaps, slush, heavy snowfall, and freezing drizzle.
Ensure you have an emergency kit in your car. The kit can contain food, clothing, first aid, a flashlight, a scraper, a compass, a shovel, and a roadmap.
You may need to refer to the handbook to learn about winter driving.
Other things you should know about driving in Winnipeg
Generally, driving in Winnipeg can be difficult because of the bad roads. Also, using Google maps may not be the most appropriate as the map will not indicate the possible potholes. Hence, you should practice basic traffic instructions like:
– Drinking and Driving: no one is permitted to drink and drive in any vehicle. The rule applies to boats, special mobile machines, aircraft, and agricultural equipment. The best choice is not to drive after drinking. This penalty can be as severe as being charged with criminal offences and even suspensions.
– Distractions and Driving: under the Highway Traffic Act, July 2010, people are banned from driving and using a hand-operated electronic device (HOED). A HOED includes items that can receive and send calls, text messages, or e-mail… i.e. a phone!
Every HOED offence by July 1, 2015, attracts a drop in their Driver Safety Rating (DSR) scale. The driver with poor DSR will have to pay more for his annual vehicle insurance and licensing.
Common distractions are text messaging and videos. According to statistics, being distracted by text messages increases the chance of an accident by 23 times. Also, watching videos can progress from a glance to giving their full attention.
– Speed and Driving: There are different limits for various locations in Winnipeg. The maximum speed in the city is 50km/hr, and 100km/hr for a highway. Hence, it is vital to be conscious of the speed limit while moving around the city. If otherwise, you should read the signs.
– Driving a person in a wheelchair: Since December 1, 2015, drivers are only allowed to drive a person using a wheelchair if the chair is secured while the person is kept with a restraint system.
– Use car seats for children and seatbelts for adults: all drivers and passengers are mandated to use their seatbelts. Babies are to occupy the car seats till they come of age (nine years old).
– Speed limits are lower for a construction zone.
– Be cautious and slow down while driving past an emergency vehicle.
– You are not allowed to smoke in a vehicle with a child younger than 16.
– The use of radar detection devices is forbidden in vehicles unless registered.
NB: There is a handbook for drivers by Manitoba Public Insurance.
Manitoba Public Insurance

In Manitoba, having public insurance on your vehicle is mandatory. You need Autopac insurance with valid vehicle registration to drive your vehicle on the roadway. Unlike other cities where residents have options for insurance, Manitoba's MPI is the only option to obtain your insurance.
There are several insurance options you can choose from. See the list here:
Autopac – Basic: This type of automobile insurance option is required. It includes all-perils insurance, personal injury insurance, and third-party liability insurance.
Autopac – Options are additional options to upgrade the primary insurance. The most typical choices help lower deductibles and increase third-party liability limits. In addition, you can acquire insurance for lease or new vehicles, rental vehicles, or Excess Value Coverage if it is a high-end vehicle.
Commercial coverage: Special Risk Extension (SRE) products for specific risks like garage and large trucking fleets.
Becoming a part of the insurance helps to spread the cost of claims. Rather than bearing the burden alone, insurance makes the cost affordable. More so, there is protection from:
Personal injury or loss of life
All-perils insurance like theft, vandalism, and fire
Third-party liability insurance like death, injury to another, or damage to their belonging
By getting a car, having your driver's license, and driving, you can enjoy driving through the nooks, crannies and numerous pot holes of Winnipeg.
REFERENCES
– Driving in Winnipeg: Winter driving tips. (2022). Retrieved July 5 2022, from https://www.birchwoodcredit.com/blog/driving-in-winnipeg-winter-driving-tips/
– Get a passenger vehicle class 5 license. (2022). Retrieved July 2, 2022, from https://www.mpi.mb.ca/Pages/get-class-5-licence.aspx
– How to buy a car in Manitoba as a Newcomer. (2022). Retrieved July 2, 2022, from https://www.birchwoodcredit.com/blog/how-to-buy-a-car-in-manitoba-as-a-newcomer/
– Ensuring your vehicle. (2022). Retrieved July 2, 2022, from https://www.mpi.mb.ca/Pages/insuring-your-vehicle.aspx
– Winter driving. (2022). Retrieved July 2, 2022, from https://www.mpi.mb.ca/Pages/winter-driving.aspx