As a newcomer, you have to plan Banking in Winnipeg. Even if you are in the city as a student, you have stipulated working hours and would certainly earn. As a result, everyone needs a bank to save, receive money, send money, and even perform other transactions.
Factors to Consider When Choosing A Bank
Opening a bank account does come with any hassle. You can open a bank account if you:
a. Don't have a job
b. Have been bankrupt
c. Have no money to keep in the account immediately
d. Not a Canadian citizen
e. Living in another country
You can also open your account by walking into a bank, using electronic means, or even by placing a call. The bank needs to verify that you are a real person. You may need to know if your bank supports other approaches to open an account with them.
However, there are other details you should consider before choosing a bank:
Does the bank provide enough information?
The last thing you want to do is open an account with a company that does not give enough information. You need information about your account, the fees, or the new charges. These are necessary even when you open another account at the same bank.
What are the documents you need for a bank account?
There is a need for proper identification via documents. You will be required to provide your original ID. Examples of such documents are:
– Two documents to
i. Show your name and address
ii. Another to show your name and date of birth
iii. Identification from the government of a province or Canadian government
iv. Latest statements of benefits from the provincial government or Canadian government
v. Latest Canadian utility bills
vi. Foreign passports
The services of the bank
You need to know the bank's services and what they entail, from saving money, making payments, knowing the fees or charges on the account, the interest on your money, and the protection of deposits by deposit insurance.
Also, it would be best if you asked some questions about anything you do not understand as you proceed. At the end of the process, keep your copy of the agreement (you may need it for the record).
What are the types of bank accounts?
The most popular types of accounts are:
i. Savings accounts – saving account is the most typical type in Canada. The account adds interest to your principal money (deposited money). People often run a chequing account for their daily transactions.
However, you should consider the minimum deposit, service fees, and interest rates. You can access your money via the nearest ATM or online banking.
ii. Chequing accounts – chequing accounts help to manage your daily transaction. The transaction fees are lower than a savings account. The account comes with a debit card to access your money from ATMs, has a chequebook, a debit card to make in-store purchases, and no accumulated interest on deposits.
This account's common types of transactions include self-serve transactions and teller-assisted transactions.
iii. No-cost and Low-cost accounts – low-cost accounts may require up to $4 per month for banking charges. The Canadian government and some financial institutions agree on low-cost banking for users. You are only eligible for this account as:
• Students
• Youth
• Registered Disability Savings Plan (RDSP) beneficiaries
• Guaranteed Income Supplement (GIS) for the seniors
iv. A Joint account – a joint bank account is the same as a joint deposit account. It offers the same benefits and features as an individual's savings or chequing account. The account operates the same as a normal bank account but has dual ownership and is shared by two individuals.
Winnipeg's Most Popular Banks
 Royal Bank of Canada (RBC)

Based on Market Capitalization, RBC is one of the largest banks in the world. There are several branches across the country. The bank has different services to choose the most appropriate package. Just get the proper account and get started.
RBC provides quality services, including checking and saving accounts, loans and lines of credit, mortgage options, saving and investing, and credit cards. Customers can use the bank's mobile app or online banking or visit the nearest branch.
TD Bank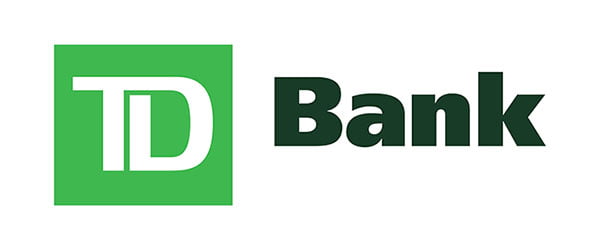 TD bank offers different types of personal accounts. You can enjoy monthly fee rebates and unlimited transactions with your chequing accounts. Similarly, you can open savings accounts to meet some financial goals. The bank aims to help you with all types of personal accounts.
The other types of accounts are US dollars, Student, or youth. There are also banking plans that help you manage your money appropriately.
Scotiabank

Scotiabank is one of the biggest banks in Europe as it is not in Canada alone. Its first branch in Canada is in Toronto. It is one of the oldest banks in the country, and they are known for quality services. Several offers make your banking experience a top one.
There are 20 branches and 35 advisors in Winnipeg. Their services include chequing and savings accounts, credit cards to carry out transactions, mortgages, and investing. Speak with an advisor to know the best account that is suitable for you.
BMO

BMO offers significant interest savings for their mortgage. You can set up your bank account or credit card, invest your money, and even get financial advice. Also, you can enjoy some benefits and rewards. However, there may be terms and conditions.
CIBC

CIBC stands for Canada Imperial Bank of Commerce. It is a top bank in Winnipeg with top-notch services. The bank has over 1,1000 locations, and these places are even open on weekends.
You can use the mobile bank app, which is a convenient choice. You can also send money to more than 120 countries in the world. Finally, there is always an ATM stand close to you.
Smaller Manitoba Credit Union Options
Credit Unions have played an essential financial role in Canada over the last decades. They aim to make the lives of individuals in a community more accessible. The attention may be on big banks. However, some Credit unions and Online banks have been reliable alternatives for banking needs.
Canada has 231 credit unions with more than 5.9 million members. The members own the credit union as they have their respective stakes. By implication, they share the profits and can decide who becomes a part of the Board of Directors.
Advantages of a Credit Union
There are pros to a credit union. Some of them include:
– Higher interest rate: this advantage places them over big banks in the country. Members enjoy higher interest rates on their deposits. Only online banks tend to be more competitive with the rates.
– Lower fees: service fees and account maintenance are reduced lower than the big banks. Their members can open accounts with no minimum balance or chequing fee.
– Customer Service: credit unions have more personalized experiences for their customers. Ipsos Financial Service Excellence Awards awarded Canada's credit unions for 16 years for quality customer service.
– Community Development: they indirectly help their members by supporting community projects. Their efforts always cover the fight against poverty, enhance sustainability, and assistance to minorities.
Disadvantages of a credit union
Some of the cons of a credit union are highlighted below. They are:
– Lesser financial products than the big banks
– Technology deficiencies
– Limited locations across the country
To be able to join credit unions, you need to have met the following requirement;
You must be a resident of a province
You must be 18 years or older
Ready to buy a share in the credit union (always between $5 and $25)
No report of bankruptcy in the last seven years
More so, you can do the following:
Chequing accounts
Loans
Savings accounts
Mortgages
Financial advice, insurance, and planning services
Investment accounts
Credit cards
Winnipeg's Most Popular Credit Unions
Assiniboine Credit Union

Assiniboine Credit Union is a personalized service for inhabitants living in Manitoba. They offer zero charges on transfers while you enjoy a 3.9% interest rate. You can enjoy good deals on loans and mortgages too.
Steinbach Credit Union

Steinbach Credit Union offers deposits, investing, and mortgage services. Also, you can get financial advice and insights on how to be on top of your finances. You can download the app and use it from your comfort zone.
Cambrian Credit Union

Cambrian Credit Union has over 65,000 members – one of the fastest-growing communities in Manitoba. They offer the best GIC and mortgage rates in Winnipeg and Selkirk markets. You can open a savings or chequing account at no minimum balance.
Which Winnipeg Bank Should You Choose?
There are pros and cons to every bank. Ultimately, it is up to you to pick what bank works best for you. Sometimes the best solution is to visit the bank and see which one feels best to you. Another option is to wait for one of the major banks to have a promotion. These promotions often give away free money or Apple Ipads as an incentive to join their bank. The bottom line is banks are safe and secure, and your money will always be safe no matter which bank you choose.
How Credit Scores Work
Many people have a misconception about credit scores. Its number is between 300 and 850. However, the aim is to showcase an individual's creditworthiness. A high score positions a borrower better than a potential lender.
Credit score has a lot to do with credit history, all debt levels, the number of open accounts, and repayment history. Lenders determine the probability of getting loans from a borrower at the right time with credit scores.
Your credit scores can decide your financial life. Generally, 700 is a good credit score as you may get a lower interest rate. 800 is more excellent. Here is a quick stat to show the range of credit scores.
800 to 850 – Excellent
740 to 799 – Very Good
739 to 670 – Good
669 to 580 – Fair
300 to 579 – Poor
The following factors are essential for a credit score:
Total amount owed
Payment history
Types of credit
Length of credit history
New credit
Getting a Credit Card
A credit card allows individuals to make transactions now and pay later. Nevertheless, credit card institutions want customers to use their cards for payment. You need to meet the following requirement to get a credit card:
Minimum age of 18 based on your home province
A permanent citizen or resident of Canada
No record of bankruptcy for unsecured credit
A social insurance number
An acceptable credit score
When choosing the perfect credit card, check out for the following rewards:
Cash back credit card
No annual fee for credit cards
Secured credit cards
Loyalty points
Low-interest credit cards
Unsecured credit cards
Elite credit cards
Transferring Money Within and Outside Canada
Sending money to people in another country is referred to as sending a remittance. There are different platforms to use for this. The common ones include:
– Banks
– The use of credit unions
– Money transfer businesses
– Currency exchange
– Cheque cashing businesses
Also, some outlets engage in the money transfer business. Examples are:
– Grocery stores
– Post offices
– Convenience stores
– Pharmacies
The common ways residents of Canada set up their transactions are:
i. Online
ii. The Use of Telephone
iii. Using email
iv. Being physically present
Important things to consider before sending money:
Fees
You should get enough information on the bank fees attached. All financial institutions and banks in Canada are to tell you how much they charge to send money outside the country. Nevertheless, your transfer fee does not cover other charges that may incur at the recipient's end.
Some institutions have a flat fee, while some charge based on the amount you are about to send. Some repeated transactions can have a discount, while some give a reduced rate for people that may want to send large amounts.
Exchange rate
It is advisable that you know and compares the exchange rate before you make any international transfer. Inquire if the amount you are sending is the amount the recipient will receive. Some businesses make their gains from this, and you should only go for a reasonable price.
The required time to reach the destination
The fastest delivery should be your first consideration. Arrival time can vary from hours to several days. The truth is that you may have to pay more for faster delivery.
Other Common Options to Transfer Money
You can consider any of the following options to send money to people in other countries or provinces:
Interac e-transfer: This money transfer seems like the commonest in Canada. It was formerly known as Interac Email Money Transfer or EMT. This Canadian fund transfer service is available for personal and business accounts.
You create an online banking session, select your recipient, the amount you want to send, and answer the security question. You will receive a quick debit. The recipient receives a message on the funds and how to retrieve them. You will have to provide them with the answer to the security question.
Wire transfer: Wire transfer is another widely accepted method to transfer money from Canada to another country. It is faster than using a cheque, as many businesses prefer it.
For international and wire transfers, you need the recipient's address (complete), their bank details like BIC, account number, SWIFT code or transit number, and routing number. Also, the bank's full address is essential. Your funds will get to the direct destination within a few minutes to five days.
You can execute your wire transfers online or visit a branch. It is a faster way to move significant money securely.
Paypal: Paypal has been a common way to receive and send money. You can create a personal account to receive and send money to family and friends. It is also a great approach to making purchases. There are more than 6 million active users of Paypal in Canada. Both businesses and individuals opt for it.
You can set up an account from your phone or computer. However, you need to link it to a bank account, a debit card, or a credit card to your account. This process may require using the institution code, transit number, and account number. Verify your account and begin to send it to other Paypal accounts within or outside Canada.
Payoneer: Payoneer is a perfect alternative to PayPal. They have a similar modus operandi. However, their terms and conditions vary. Payoneer creates an account number for you to send and receive funds. All you need is the recipient's email address of their Payoneer account.
Western Union: Western Union is recognized in the world. With over 170 years of optimum service, many individuals prefer it for online transactions. You need to download the app and fill in your personal information.
After registering, put in the amount you want to send to your recipient. You can choose if the person will receive the money at a Western Union agent location or in their bank account. You only need to include the fees with the full payment.
Banking in Winnipeg can be quite a lot. However, you need to be equipped with the correct information. This article provides sufficient information that you need about banking in Winnipeg.
REFERENCES
– (2022). Retrieved 9 July 2022, from https://www.scotiabank.com/ca/en/personal.html
– (2022). Retrieved 9 July 2022, from https://www.acu.ca/en/personal
– (2022). Retrieved 9 July 2022, from https://www.canada.ca/en/financial-consumer-agency/services/banking/opening-bank-account.html
– (2022). Retrieved 9 July 2022, from https://www.canada.ca/en/financial-consumer-agency/services/banking/bank-accounts/chequing-accounts.html
– (2022). Retrieved 11 July 2022, from https://www.canada.ca/en/financial-consumer-agency/services/payment/international-money-transfers.html
– (2022). Retrieved 11 July 2022, from https://www.interac.ca/en/consumers/products/interac-e-transfer/
– CambrianOnline Home. (2022). Retrieved 9 July 2022, from https://www.cambrian.mb.ca/
– Steinbach Credit Union. (2022). Retrieved 9 July 2022, from https://scu.mb.ca/
– MacGregor. (2022). How Does PayPal Work in Canada? – NerdWallet Canada. Retrieved 11 July 2022, from https://www.nerdwallet.com/ca/banking/how-does-paypal-work
– Personal Banking and Financial Services | CIBC. (2022). Retrieved 9 July 2022, from https://www.cibc.com/en/personal-banking.html
– How does Western Union work in Canada? – Blog | Western Union. (2022). Retrieved 11 July 2022, from https://www.westernunion.com/blog/en/ca/how-does-western-union-work-in-canada/
– Types of Bank Accounts | Chequing and Savings | TD Canada Trust. (2022). Retrieved 9 July 2022, from https://www.td.com/ca/en/personal-banking/products/bank-accounts/browse-all-bank-accounts/