Your Winnipeg Neighbourhood Must Be YOUR Specific Requirements
Ask around, "What are the best areas in Winnipeg?" and you are flooded with dozens of answers. There are so many beautiful and diverse neighbourhoods in Winnipeg; you can only find the right one by listing your specific requirements. Is it location? What is your budget? Do you have a family, or are you single? Do you want restaurants and shops? Parks? So many variables come into play; it isn't easy to find the right neighbourhood! In this article, I aim to break down every option and variable and help you find the right community for your needs. Let's begin…
Best Neighbourhoods In Winnipeg For Young Families (No Budget)
The best family neighbourhoods with no budget, unsurprisingly to no one, coincides with the safest areas of Winnipeg. These areas consist of larger homes with newer schools and more amenities. In short, they are safe and contain everything you need, usually within walking distance or a short drive. The only fundamental differences in these neighbourhoods are where in Winnipeg they are located and the age of the community. The more recent communities will have new houses, shops, schools and restaurants, but with less greenery and smaller yards. In contrast, the other end has older, established homes with slightly bigger yards, developed trees and bushes, but possibly fewer amenities.
Bridgwater And Area
Photo credit: https://bridgwaterneighbourhoods.comBridgwater was the name of the original neighbourhood in the area. Still, it now consists of several different communities, including South Pointe, Waverley West, Bridgwater Lakes, to name a few. For simplicity's sake, it will be referred to as Bridgwater throughout the article (Yes, there is no e in Bridgwater). Bridgwater is full of new homes, which often means new families. Areas like this make meeting other families like yours easier and should be something to consider.
A lot of planning went into the design of this area, and it shows. An area as large as a town, it is considered one of Winnipeg's best neighbourhoods. It holds the largest homes in Winnipeg, a town centre with every shop you can think of, a massive fitness club, walking trails, new schools, everything. To top it all off, it's only minutes from Winnipeg's huge retail section on Kenaston Blvd. With houses at $600,000 and up, it is an area to look into if this is in your budget.
Sage Creek
The opposite end of the south from Bridgwater is Sage Creek. A more established area than Bridgwater and also a fraction of the size. Sage Creek has a similar feel to Bridgwater but is a little less busy due to its size. It has everything you need: a grocery store, a new school, gorgeous walking trails, and shops (with more coming). It feels like its own small town. It has easier commutes to the north and east because of less traffic, but it also lacks the retail space versus Bridgwater. However, it does have St Vital Shopping Centre, only a ten-minute drive away.
Amber Trails
On the opposite end of the city is the newer development of Amber Trails. Amber Trails is a diverse, welcoming community that mixes in with older housing. It doesn't have a town centre, but several retail strips have popped up throughout the area to support the growing population. With unique ethnic shops and restaurants, you can find any food imaginable.
River Heights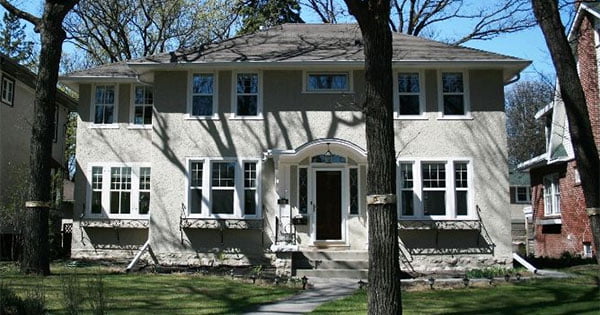 Slightly different from the previous neighbourhoods is the established area of River Heights. It's an older area, but it has come to the point where older families are moving out, and new young families are moving in. Consisting of older but larger houses, you'll find bigger yards, more nearby parks and giant, luscious trees lining the streets. Because it is an older area, it's closer to the core of Winnipeg, making downtown commutes much shorter. Although closer to downtown, it is still a very safe area. A bonus of living in River Heights is the short distance to Corydon Ave. Corydon is a famous walkable retail strip in Winnipeg, consisting of many small coffee shops, lounges, and restaurants. With all these great points, the housing in this area is not cheap.
Charleswood
A similar established area as River Heights, Charleswood is in the city's west end. It doesn't have Corydon nearby like River Heights does, but it does have Assiniboine Park and Zoo. The recently renovated zoo is the perfect place for young families to visit. The large Assiniboine park is forested in some areas, with open green grass in others. It's easy to spend the day here and enjoy the outdoors. The commute to downtown is a little further. Still, there is an excellent range of housing here, some more affordable and some higher-end expensive homes. Like River Heights, you'll have a mix of young and old families.
Best Communities In Winnipeg For Older Families (No Budget)
I created this section for older families as the main requirement for some families is to have other young families nearby. Although there is a chance you can move onto a street with several young families in any area, it is more likely in newer areas of the city. And to make things more confusing, many places in this section are also turning over, so you will have a mix of young and old families.
Tuxedo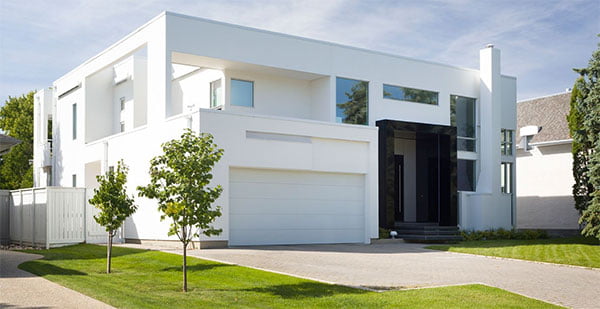 Tuxedo is an older neighbourhood with some of the city's nicest homes. It has large aged homes, rebuilt homes, and fully renovated homes, making it one of Winnipeg's most prized and unique areas. Housing in this area usually starts at around $700,000 and goes up as high as $4,000,000. Larger yards, aged trees and being close to Assiniboine Park are reasons people want to live here.
Linden Woods / Whyteridge
With Kenaston Blvd splitting these two neighbourhoods, they are quietly tucked away from Winnipeg's busy commercial section. Costco, Ikea, big box stores, major grocery chains, restaurants, shops, everything you can think of is only minutes away. Like other established areas, you can expect slightly bigger yards, developed green spaces and more parks. Schools in both places make it ideal for all families.
Island Lakes
Island Lakes is situated in the southeast of Winnipeg, surrounded by other beautiful communities. It is tucked between Bishop Grandin Blvd and the Perimeter Highway, giving residents easy access to major routes while still being tucked away from the heavy traffic. It has a small number of amenities but is extremely close to both Sage Creek and St Vital Shopping Centre, which have everything you need. With man-made ponds throughout, Bois-des-esprits park and walking trails nearby, this is a fantastic area to call home.
Royalwood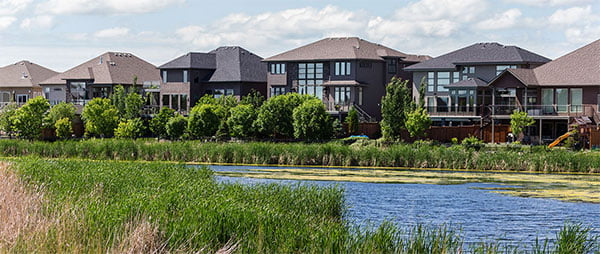 Royalwood is another established area that is a hidden gem in Winnipeg's south. It is located right next to Island Lakes. It is slightly more luxurious than Island Lakes, with larger houses and higher land value. Royalwood's west border is along Bois-des-esprits park, which has a beautiful creek trail filled with lush trees and wildlife. It is a fabulous opportunity to have this in your backyard.
Norwood Flats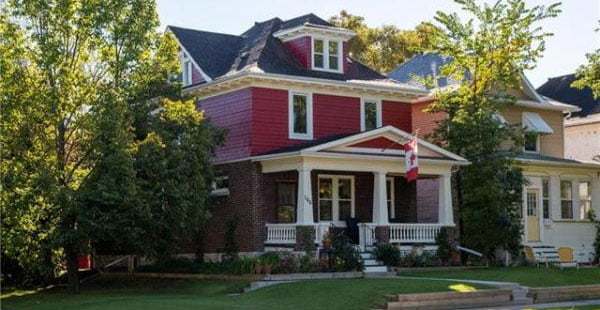 Norwood Flats is another hidden gem in Winnipeg, tucked away from St Mary's Rd and the meandering Red River. With some houses over 100 years old, these houses are much older than the other neighbourhoods in this section. Many of them are beautiful homes full of character. The difference with Norwood Flats is that there are also some smaller homes in the area, which makes it fit into many budgets. Norwood Flats is a small area, so they sell quickly when houses show up for sale. It is close to downtown and has all amenities. Being that it is hidden of St Mary's Rd, it is an extremely safe area.
Winnipeg's Best Neighbourhoods For Single People
Singles moving to Winnipeg often want to be close to the action. They want to be close to downtown and have things to do regularly. Winnipeg has a few areas that check off most boxes, and residents love these areas.
Osborne Village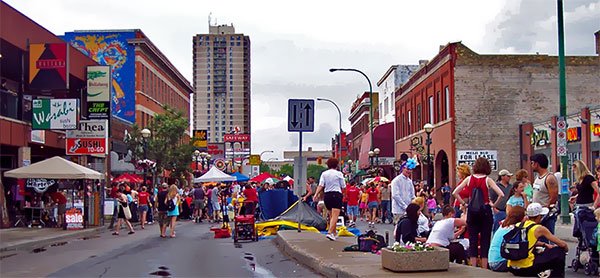 Osborne Villiage is just south of downtown. It has an abundance of small shops, restaurants and nightlife within walking distance. Tattoo shops, vintage clothing, live music, festivals, you name it, they have it! You will find numerous different personality types in the Village.
Corydon Area
The Corydon strip, or Little Italy, is only a short distance from Osborne Village. This area is filled with patios, and people enjoying the day, having a coffee or meal while people-watching. Corydon has one main strip of restaurants, bars/lounges, coffee shops and more. On a nice summer day, Corydon will have non-stop foot traffic of people walking up and down the strip. Just off of Corydon, you will find several affordable housing options that will fit most budgets.
Exchange District
The Exchange District is right in downtown Winnipeg. This area is perfect for young professionals or anyone wanting to be downtown. Almost all housing is condos and high rises with no residential housing nearby, making it a safe neighbourhood. The Exchange District has had a makeover in the last 20 years to bring life back to downtown Winnipeg, and it is working. Here, you are close to everything! City Place Arena, Manitoba Museum, The Forks, Festivals, Theaters and more. Since the Winnipeg Jets hockey team moved back to Winnipeg, the city has put in an exceptional effort to attract people to the downtown area.
Most Affordable Winnipeg Neighbourhoods
Relatively speaking, there are many affordable neighbourhoods in Winnipeg. Many have multiple similarities, so it may come down to which area you like the best or which is closer to your job. Many older areas have parks and schools galore, and safety is never a concern. It may be best to drive and visit these areas and see which one you can relate to.
Transcona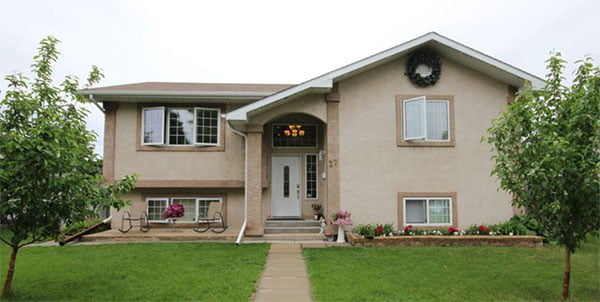 At times the butt of the jokes from other neighbourhoods, Transcona is one of Winnipeg's most sought-after neighbourhoods. Transcona is almost its own small town, once slightly separated from the rest of Winnipeg. With recently built homes, it is now more connected to the rest of Winnipeg with the addition of Transcona Blvd. It's friendly, safe, affordable, and everyone seems to know everyone. The commute to and from Transcona may be slightly more, but it only adds a few extra minutes. Like a small town, it has absolutely everything you will need, including a Costco, shopping, an abundance of schools and parks, and even a brand-new waterpark for the kids. Because there are so many things to do in Transcona, it is a popular destination for single individuals and families.
St Boniface
St Boniface is an established area near downtown, which may be ideal depending on where you work. As with most established areas, a range of housing sizes can fit most people's budgets. St Boniface is where many of Winnipeg's french speaking individuals reside. Nearby parks and hidden trail walks make St Boniface an enjoyable area. Along Provencher Blvd, you'll find many fascinating coffee shops, restaurants and boutique shops. In St Boniface, you're only a few minutes from The Forks, one of Winnipeg's most popular locations.
North Kildonan and East Kildonan
North and East Kildonan is in northeast Winnipeg. Like every other neighbourhood in this section, it is an established neighbourhood, away from downtown but not on the extreme edges of the city. It is full of parks, schools and all amenities any family would need. It does have some less safe areas nearby, but far enough away that residents are rarely affected. This area offers a wide range of housing options, making it affordable to most.
St Vital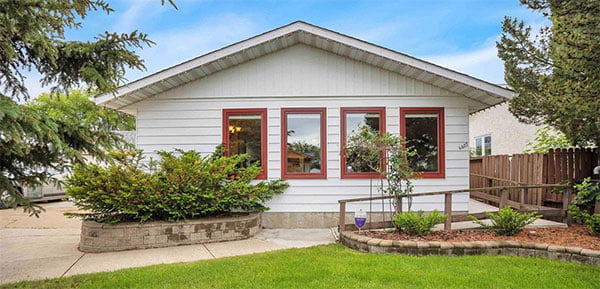 Another great area in south Winnipeg is St Vital. Housing here will be slightly more than in similar areas in the north, but with reasons. Other beautiful and safe neighbourhoods surround it. St Vital is also popular because it is close to St Vital Mall, the University of Manitoba, and Bois-des-esprits park. St Mary's Rd also gives residents an easy commute into downtown Winnipeg.
Southdale
Southdale is a quaint, family-oriented community surrounded by major roadways giving residents easy access to any direction of the city. Just to the north is a strip with all the amenities you need. It has doctor's offices, a Walmart, Canadian Tire, shops and numerous restaurants. This community will fit many budgets with houses on the man-made ponds and some smaller houses. Southdale attracts many families to the area with the ponds, trails, and Southdale Community Centre.
Garden City
Garden City is located in the city's north end and is one of Winnipeg's most diverse neighbourhoods. It is just north of what some consider Winnipeg's unsafe areas but is far enough away it is still extremely safe. There are plenty of parks, schools and shopping centres nearby. Similar to Amber Trails, you'll find ethnic foods and restaurants that you won't find anywhere else in the city because of the diverse community. Housing in this area will be slightly more affordable than in a similar area in the south.
St James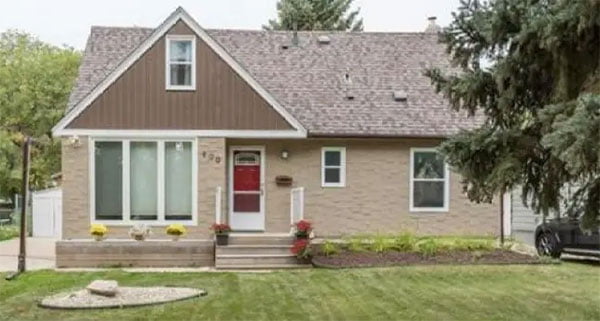 St James is in Winnipeg's west end, next to the airport. With Route 90 and Trans-Canada highway intersecting nearby, it gives residents easy access to all areas of the city, including downtown, just a short drive away. Like every other neighbourhood in this section, it is well established with a mix of houses with different affordability levels. It has CF Polo Park mall nearby, or follow Route 90 south. You are only a short distance from Winnipeg's busy commercial area on Kenaston Blvd. Also, being in the west, it is close to Assiniboine Park and the Assiniboine Park zoo. You can see why St James is such a desirable area for these reasons alone.
Cheapest And Most Affordable Neighbourhoods In Winnipeg
This section is not the absolute cheapest but affordable houses in areas with very low crime. There are areas with much cheaper housing but will be closer to higher crime areas.
Luxton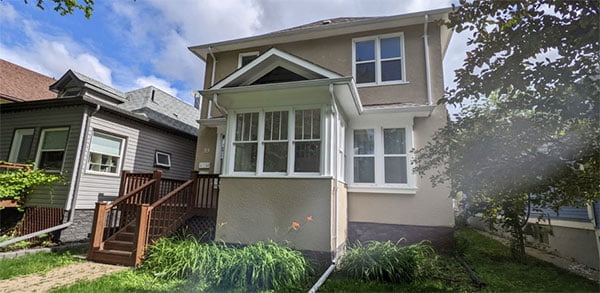 Luxton is in the city's north end, but its location mostly keeps it shielded from the crime in surrounding areas. It is on the east side of Main St, along the river, quiet and often forgotten about. In addition, with its smaller single-family homes, this area is one of Winnipeg's best bang-for-your-buck neighbourhoods.
Tyndall Park
Tyndall Park is tucked away in Winnipeg's northwest area with plenty of affordable housing. You'll find many friendly families in this who take great care of their homes. Like some other areas in the north end, there are some higher crime areas nearby, but it's far away enough the crime is very minimal. You'll find many parks and schools within walking distance as an established area.
Transcona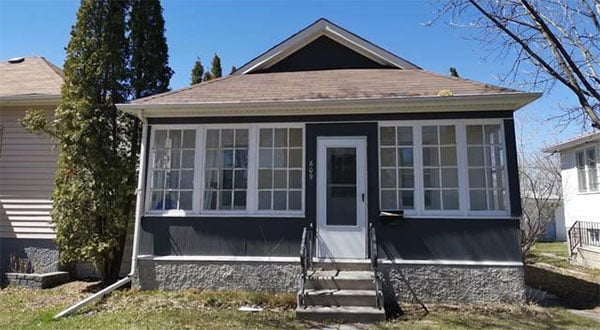 Transcona is a vast area in the city's east end. It is listed in the Most Affordable section, but it also fits well in this section. With Transcona's large area, very little crime and smaller, older houses sprinkled throughout, this can be one of Winnipeg's cheapest housing areas.
Windsor Park
The Windsor Park area has a similar feel to Transcona. Sticking with this section's theme, you can find smaller affordable housing here. Windsor Park is close to everything, with many families, young and old, making it a popular area in the city. Where Transcona has more land and newer developments popping up, Windsor Park is limited in the space they have. There is slightly lower incoming housing in this area with a small amount of crime compared to Transcona or St Boniface. However, it is still a very safe neighbourhood.
St Boniface
In St Boniface, you may pay slightly higher prices due to its proximately to downtown versus Transcona. Similar to Transcona, smaller, older houses are scattered throughout the area. However, as St Boniface is a lot smaller, these houses come up less frequently than Transcona.
Safest Neighbourhoods In Winnipeg
As you read this article, you'll learn that crime in Winnipeg isn't as bad as some people make it out to be. The people complaining about certain areas rarely go to those areas, and it's mostly gossip. Most of Winnipeg's crime is narrowed down to a few small areas, and the rest is relatively safe, no matter what time of day. But just like in any other city in North America, crime will lead to all areas, even the most prestige communities. The same goes for every household, lock your car and house doors at night, don't keep anything of value out, and you are usually safe.
There are dozens of highly safe neighbourhoods in Winnipeg, and I'll list some of the most popular ones. The truth is, the higher the income of the area, or the further from higher crime areas, the safer the location is. Whether you agree with it or not, the city's south end has less crime than the north, as the south is the furthest from Winnipeg's highest crime areas.
Sage Creek
In Winnipeg's southeast corner is Sage Creek. Being at the city's absolute edge, the city needed to construct a new fire hall for fire coverage. Sage Creek is a highly safe neighbourhood with all-new housing and only a few ways to get in and out. If you cross Lagimodiere Blvd, you'll enter an even newer area called Bonavista. Bonavista doesn't have the amenities Sage Creek does, so you'll find housing prices slightly lower than Sage Creek.
Island Lakes and Royalwood
A step over from Bonavista is the established areas of Island Lakes and Royalwood. Slightly older housing situated between Bishop Grandin Blvd and the Perimeter, it houses matured trees with several nice walking paths and trails.
Bridgwater Area
Heading east from Royalwood, past St Vital and the University of Manitoba, you reach another new community in Winnipeg, Bridgwater. With some of the most expensive houses in the city, a high-end fitness club, and several other restaurants and shops, Bridgwater is a costly but highly desirable neighbourhood.
 What began only a decade ago will eventually have over 20,000 residents.
Whyteridge and Lindenwoods
Just beside the new Bridgwater development is the established area of Whyteridge and Lindenwoods. Just down the road from Kenaston Blvd, it has every amenity possible just a short drive away. It has an outlet mall, Ikea, and several dozen big box stores and restaurants that house Winnipeg's most significant commercial area. The downside of this area and Bridgwater is that by combining the housing with the retail space and only one major route, rush hour traffic gets extremely busy.
Tuxedo and Charleswood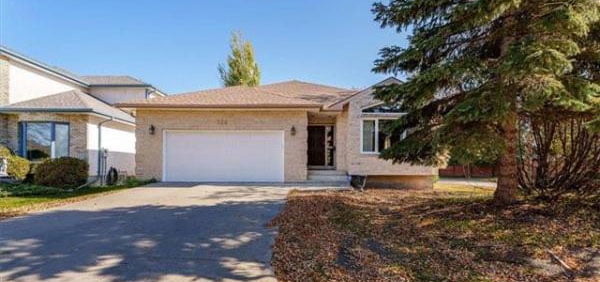 Coming to the city's west end, you have another beautiful established area in Tuxedo and Charleswood. These two neighbourhoods are away from the busy Kenaston Blvd, making commuting much more manageable. A little further from downtown and a very safe area.
Amber Trails
Now we take a trip across the city to the northwest end, in another newer area of the city. Amber Trails is another city area on the city's edge consisting of newly built homes. It's a little closer to unsafe areas but far enough that crime is minimal. Amber Trails is a welcoming community that is very close knit.
Most Dangerous Neighbourhoods In Winnipeg And Where To Avoid
The areas to avoid will be a touchy subject because no one wants to hear negative things about their community, whether true or not. I want to preface this section with a couple of things:
It's no secret to long-time Winnipeggers that the North End is considered one of the worst areas in Winnipeg. Statistics also back this up. However, most bad areas have a bad reputation because of a few (or quite a few) bad apples in the area. Even in these bad areas, the majority of people want to live safe, fun, and healthy lives, despite their financial situation. And it's unfortunate that they may or may not be situated right next to a bad apple or two. In these challenging times, housing is not cheap anywhere in North America. Even in some of Winnipeg's most unsafe streets, a short walk a block or two away, you will find streets with manicured yards, hard-working people and much less crime. I have spent years working in the North End and have literally been down every road. I have been down streets where multiple murders have occurred over the years, while just two blocks over looks like one of the more pleasant areas in Winnipeg.

Most of the crime sticks together. Ask anyone who lives in these areas; they feel absolutely safe walking and being outside during the day. In some areas, the night may not be safe, but overall if you take caution, you won't have any issues. And just like in every other city area, there is theft. Keep your doors locked and valuables away, and often you can avoid any incidents.
Statistically, the north side of downtown has the city's highest crime rate (see map). It goes from Ellice Ave to Arlington St, to Inkster Blvd and Main St back to Ellice Ave. The problem with the picture is that many safe streets spread throughout this area with extremely affordable houses. For many people, this is all they can afford. And as mentioned earlier, for the most part, if you take caution, the chances of being involved in a crime are pretty low. There are residents in these areas that never had any issues with crime. The further north and the further west you get in the square, you will see the homes having better upkeep.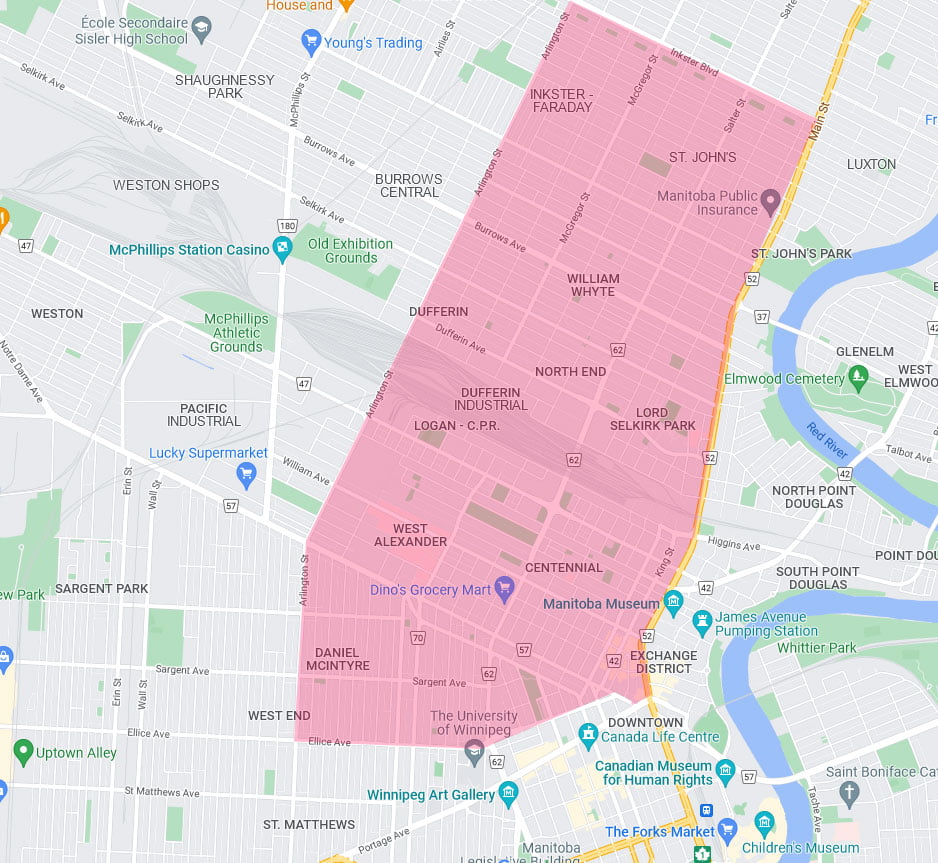 Most Desirable Communities Outside of Winnipeg
With cheaper land lots, bigger yards and less property tax, more and more people have started living just outside Winnipeg. These areas also range greatly from older affordable homes in the $300,000-$400,000 range to brand new custom-built homes exceeding one million dollars. The commute is easy with these bedroom communities 10-20 minutes outside the city.
East St Paul
East St Paul is one of the first and oldest sought-after municipalities outside Winnipeg. It is one of the most effortless commutes in and out of the city, only five minutes north of the city. East St Paul was known for their higher-end homes before they became more common in the city. Being an older community, East St Paul had a much older demographic. However, over the past decade, East St Paul has begone a turn over and a lot of new families have begun moving in. Families where the kids have moved on and the parents are still living there. Like all areas discussed in this section, East St Paul contains all the amenities you'll need without leaving; grocery, shops, schools, parks, restaurants and more.
The average new home price here is about $800,000, but with East St Paul's age, you can find older, more affordable homes.
Oakbank
Oakbank is an area that has exploded over the past 10-15 years, in which its amenities have also caught up. The drive is approximately 12 minutes from Winnipeg's eastmost neighbourhood, Transcona. Because of the proximately, the community is filled with ex-Transcona residents who were in search of cheaper new housing and bigger yards. Oakbank is another gorgeous area, with the only downside being the single highway to and from Winnipeg that gets quite busy during typical rush hour times.
The average new home price here is about $600,000. As Oakbank is a more recent area, there are fewer older affordable houses here.
West St Paul
West St Paul, a short drive from East St Paul is now the booming hot sport north of the city. Because most houses are so new, it does not have the same amenities a community like East St Paul does. However, being so close to the city, everything you need is a short drive away. West St Paul has a mix of large lots and smaller built-in communities with slightly smaller lots.
The average new home price here is approximately $800,000. Driving down the north perimeter, you will see some fantastic custom-built homes.
Headingley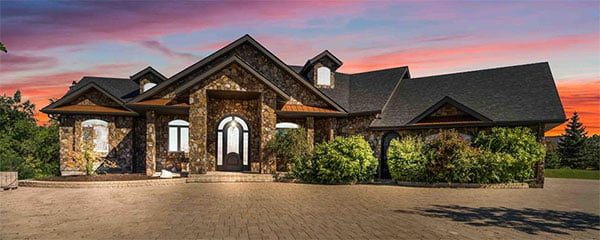 Headingley has taken the crown as Manitoba's luxury area. With houses averaging around $1,000,000, this is probably Manitoba's most sought-after area (with no budget!). Headingley is another area that has taken off, and the amenities are trying to catch up. Like the other areas, Winnipeg is close enough that you can obtain all your needs just a short drive away. Headingley is only 5 minutes from Winnipeg's edge or 15 minutes into deeper Winnipeg. The Trans-Canada Highway heads east out of Winnipeg, giving residents well maintained double highway to the city. With larger lots, parks and rivers, Headingley is a gorgeous area to raise a family if you can afford it.
Niverville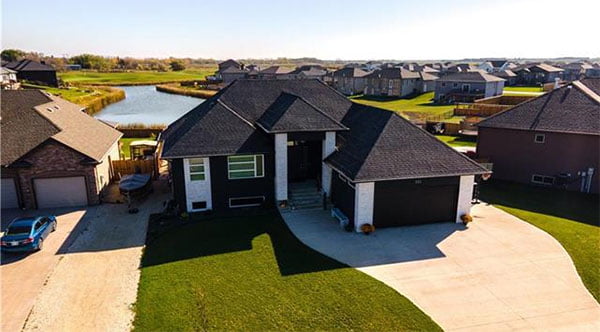 This list would not be complete unless we reached the four corners of Winnipeg; that leaves us with Niverville. Once a tiny town 20 minutes south of Winnipeg, it has become one of Canada's fast-growing communities. With new homes and larger yards for under $450,000, young families are flocking to Niverville. Because it was already a small town, Niverville had all the basic amenities, with more on the way. New restaurants and shops are being built and regularly opening to accompany their new school and arena. The Niverville Nighthawks is the Manitoba Junior Hockey League's latest team, giving residents plenty of winter entertainment