Relocating from one neighbourhood to another is less stressful
, while a province change may be more difficult. Much more, going to a different country could be more difficult.
Due to the difficulty of the situation, many people leave their beloved pets behind when moving into Winnipeg. The good news here is that you can travel with your pet to the City. How? This content serves as a guide to help you on moving your pet. Follow closely.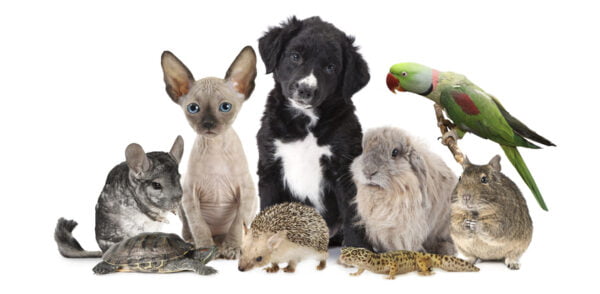 The guide you need to bring your pet to Canada
Here are essential steps you should carry out to bring your pet to Canada:
Reach out to your airline for their specific guidelines for bringing a flight on board. These rules are specific to flights.
You should do a medical check on your pet before onboarding. The idea is to know if your pet is fit enough to travel with you. Also, you may need to present these health certificates or other documents to permit your pet.
Read information about all you need for your pet permit on the Canadian Food Inspection Agency site.
 Have pet carriers that give the animals sufficient space to change positions, stand, and lie down.
There should be enough ventilation and a little provision of water to keep them hydrated. You can read more about guidelines for animal containers.
If the trip is more extended, make provision for food for animals. You can take them on a walk, in cases of regular stops; this helps them prepare for the next journey before you reach your destination.
There are rules governing any pet's food that wants to come into Canada. They include:
 Food must be in a sealed container or bag
 It must be from the United States while it is commercially packaged.
The maximum weight of the pet's food is 44 pounds.
Canadian Food Inspection Agency (CFIA) is responsible for pet entry into the country. Nevertheless, they have created requirements for the pets and their products that may want to come into the country. Check out the requirement for your pet.
Birds

You need an import permit to transport your birds into Canada. Get the permit from the local CFIA office of your country. Nevertheless, your country must have been identified as free of pathogenic avian influenza. As an applicant, confirm if you meet all the import requirements.
Reptiles (and Amphibians)

You can bring your reptiles and amphibians into Canada from any location. They are one of the most easily transported pets in Canada.
If you are transporting a tortoise or turtle, you may need an import permit from all countries. However, you will have to choose between research facilities or zoos.
Cats

A cat is one of the most typical pets in the world. However, your cat must be rabies-free. You can administer rabies vaccination and have a veterinary certificate to show that your cat is healthy.
Canada Border Services Agency (CBSA) will carry out a visual inspection to know how current your pet's vaccination is. Also, you may have to pay $30 as charges alongside tax. Before you proceed, ensure your cat fulfils all requirements before you bring it into Canada.
Also, you should know that not all countries and territories are seen as rabies-free. For example, Mexico and USA are not. Here is a list of countries that are;
– Anguilla
– Antigua
– Australia
– Bahamas
– Barbados
– Bermuda
– Cayman Islands
– Fiji
– Finland
– Iceland
– Republic of Ireland
– Jamaica
– Japan
– New Zealand
– Norway
– Saint Kitts and Nevis
– Saint Lucia
– Saint Martin (Netherlands Antilles)
– Saint Pierre et Miquelon
– Saint Vincent and the Grenadines
– Sweden
– Turks and Caicos Islands
– The United Kingdom – Scotland, England, Northern Ireland, and Scotland.
– Uruguay
Dogs

Dogs are more complicated pets to transport. Just like cats, dogs undergo visual inspection and other inspections. The owner has to contact CFIA before they travel. You will need evidence to show the age of your dog – any dog older than three months require vaccination.
The exact process applies to Ferrets.
Rabbits

You need quarantine requirements and a permit for your rabbits. However, this rule does not apply to rabbits from the United States. Get a form from CFIA to sign a declaration of;
– That the rabbits are personally owned pets
– That you will be with them till they get to Canada
– That you will quarantine the rabbits for a required time when you are in Winnipeg
NB: You must have this permit at least thirty days before your trip.
Horses require an export certificate.
Rodents do not need a health certificate, import permit, or visual inspection. Gambian pouch rats, prairie dogs, squirrels, and African rodents are not allowed into the country.
You should check the necessary documents you need for any pet before you transport them into Winnipeg. Also, you should endeavour to know if there are incurred charges.
REFERENCES
– (2022). Retrieved 2 August 2022, from https://canadaabroad.com/immigrating-to-canada-with-pets/
Bringing animals to Canada: Importing and travelling with pets. (2022). Retrieved 2 August 2022, from https://inspection.canada.ca/importing-food-plants-or-animals/pets/eng/1326600389775/1326600500578
– Moving to Canada With Your Pet – CanadianVisa.Org. (2022). Retrieved 2 August 2022, from https://canadianvisa.org/blog/immigration/moving-to-canada-with-your-pet
– Binny and Rusty