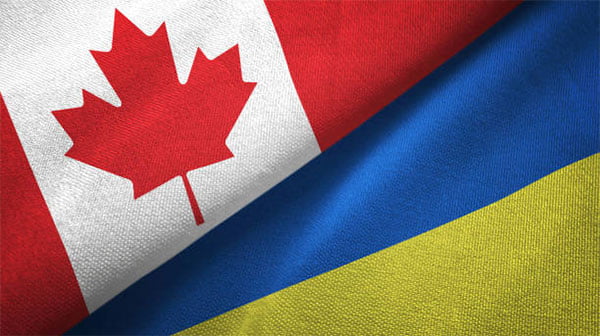 Considering the current unpleasant situation in Ukraine, many inhabitants are fleeing the country for a better place to rest their heads. Much more, they want to provide reliable shelter for their families. Hence, Winnipeg remains one of the safest places to relocate in times such as this.
This article explains how you can move to Winnipeg from Ukraine. More so, it examines the situation of the two locations and informs the reader of what to expect.
Living In Ukraine
Like living in any location, living in Ukraine has its basic demands. However, the country is currently fighting a war with another brother country, Russia. The problem with war is that no one sees it coming. Nevertheless, the effect can be highly damaging to lives and properties.
The invasion by the Russians in Ukraine has resulted in a significant crisis in Europe. Much more than its physical effect of displacement, the post-war period is marked by an unfavourable economic state. Items become more expensive while employment becomes a rare commodity.
At the moment, millions of lives are lost too. Even though there may be uncertainties about what the future of Ukraine holds, some situations seem to be inevitable. Some of the predicted possibilities are:
Vulnerable residents becoming refugees
Energy policy and access diversification
Food security
Market competition for necessary equipment, materials, and commodities
Localization and a new system of supply chain control
Massive reduction in global technology standard
More volatility
Now, let's examine the current situation at the destination, Winnipeg.
Living In Winnipeg
For obvious reasons, living in Winnipeg is different from living in Ukraine. There is no concern over war or any other turmoil, Winnipeg is a peaceful place to stay.
Crime And Safety
Winnipeg is known to be a safe city when compared with other places in the country. Reasonably, you can expect the security system of the town to safeguard you. Nevertheless, if you are a first-timer, you should travel during the day.
Walking alone, especially as a woman, is not a good option. The Police Patrols, Winnipeg Police Service, Downtown Security Patrols, and Downtown Biz help mitigate activities like vandalism, street crime, and petty theft.
Here are some stats according to Numbeo:
– The crime index of Winnipeg is 58.93.
– The safety index of Winnipeg is 41.07.
This crime rate is manageable compared to other top cities in Canada. But like every other city, Winnipeg has a few rougher areas where crime is higher. However, even in the city's wildest areas, there are rarely any issues with walking outside during the day.
Population
Ukrainian Canadians are Canadian citizens that live in Ukraine. As of 2016, the number of individuals of Ukrainian origin living in Canada was over 1 million. Canada has the world's third-highest population of Ukrainians; only Ukraine and Russia have more than Canada.
By 2011, the population census of Ukrainian in Manitoba had increased to 180,055. Winnipeg is the largest city in Manitoba. Using the population census as of 2021, the city boasts a population of 749,607. However, there are over 99,000 individuals of Ukrainian descent. There are several Ukrainian organizations and communities throughout Manitoba, making the process of meeting people and becoming assimilated much easier.
The Metropolitan Region has 18 municipalities which account for 834,678 residents. Amongst the people, there are different cultures and socio-economic backgrounds.
The most significant portion of the population is those that have European descent. It has the highest number of aboriginal people in the country.
Employment In Winnipeg
Among other cities in Canada, Winnipeg has one of the fastest-growing economies. More so, the economy is adequately diversified as it includes financial services, manufacturing, IT, and lots more. The manufacturing segment includes farm equipment, beverage and food, steel products, buses, aerospace components, electrical components, plastic, and chemicals.
Winnipeg homes the Royal Canadian Mint. The mint also produces gold, medals, palladium, and platinum bullion coins.
Major employers in Winnipeg are:
Cargill Ltd.
CanWest Global Communications
James Richardson and Sons
Manitoba Liquor and Lotteries Corporation
Great-West Lifeco
Canada Life Assurance Company
Investors Group
Manitoba Blue Cross
The Wawanesa Mutual Insurance Co.
Princess Auto
Boeing Canada Technology
Ceridian Canada
There are many different types of industries to get into and Winnipeg businesses are always higher. Some require experience and education, while others will train you on the job.
Accommodation
The cost of living in Winnipeg is dependent on the street you reside. However, you may have to consider necessary factors like access to stores, transit, schools, childcare, hospitals, and even your place of work.
The truth is that there has been an increment in the price of accommodation in Winnipeg. The last few years have experienced about a 115% increment in the price of a new house. All thanks to the newcomers and their demand for more rooms.
Either way, Winnipeg remains an affordable choice, unlike other Canadian cities. The accommodation price is relatively low. Here is the rental price you can expect as you relocate to Winnipeg.
Some people pay as low as $800 per month for a single room. Averagely, the rent of an apartment for a bachelor suite is $943. You can get a 1-bedroom for $1,204, a 2-bedroom for $1,515, while a 3-bedroom is $2,192.
With $357.200, you can buy a house in Winnipeg. Also, it is better to buy an apartment once you can afford one. The price had increased by 9.6% in over a year. A family house begins at $390,800.
At this current time due to the situation in Ukraine, there are many families and organizations helping find accommodations for new Ukrainian families. Several have relocated to Dauphin, Manitoba, which is a 3 1/2 hour drive north of Winnipeg.
Transportation
Transportation is inevitable if you are living in Winnipeg. You can drive around with your car if you have a driver's license and can prove your expertise at driving. The road system is interconnected in all directions.
You can also use public transit, most routes begin service at 6 am till midnight. There is a VIA railway hub at the Union Station for cross Canada trips. Finally, James Armstrong Richardson International Airport is for those who want to travel by air.
Without a doubt, you will enjoy yourself when you move to Winnipeg. As described earlier, the focus of this document is to help the readers know what to expect in the new city and how to take advantage of every situation. Winnipeg is a friendly and welcoming city, you do not have to be a stranger for long. Happy relocation.
REFERENCES
– (2022). Retrieved 24 June 2022, from https://www.mckinsey.com/business-functions/strategy-and-corporate-finance/our-insights/war-in-ukraine-lives-and-livelihoods-lost-and-disrupted
– (2022). Retrieved 24 June 2022, from https://www.tripadvisor.in/Travel-g154954-s206/Winnipeg:Manitoba:Health.And.Safety.html
– Canada, P. (2022). What to Know About Living in Winnipeg, Manitoba. Retrieved 24 June 2022, from https://www.prepareforcanada.com/choosing-a-city/living-in-winnipeg-manitoba/
– Crime in Winnipeg. (2022). Retrieved 24 June 2022, from https://www.numbeo.com/crime/in/Winnipeg
– Ukrainians' begin again' in Manitoba as hundreds of newcomers navigate settlement support system | CBC News. (2022). Retrieved 27 June 2022, from https://www.cbc.ca/news/canada/manitoba/ukrainian-newcomers-arrival-winnipeg-settlement-process-1.6464460