Buying a new home is often challenging for a first-timer. The reason is that it involves many processes, steps, and requirements. Also, it is an expensive project, and one can be anxious about losing so much money. However, there are some particular advantages for a first-time buyer.
Reasons to Buy a House over Renting
Before we delve into the task of buying, let us answer an important question – why should I buy a home and not rent one?
Buying a house remains one of the Canadian dreams
You can easily qualify for a mortgage as a homeowner
House increases in value over time
You will have freedom in your house
Personal space for your good pleasure
See our more detailed buying vs renting article here.
Ten Steps that Outline the Entire Process of Buying A Home in Winnipeg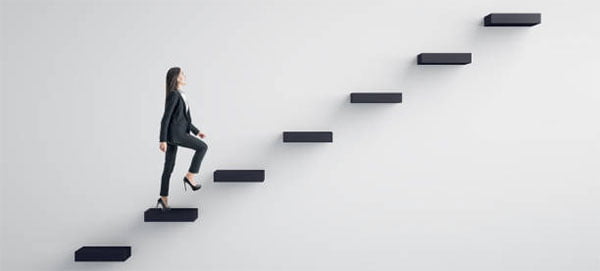 Step 1 – Save for your down payment and other upfront costs
If there is any purchase that needs sufficient money, it is getting your own house. The good news is that you do not need to have all the money for the house from the onset. Your down payment is the most important of this payment.
Down Payment
Down payment refers to the amount of money paid before you get your house. However, you only require a minimum price of 5% of the total amount. For example, if you buy a $300,000 home, a 5% down payment would be $15,000 of your money. If you are a first-timer, you can there are incentives for you. Read them below.
Incentives for a first-time buyer
A program is the first-time home buyer incentive. Based on the program, you will get 5% of the home price as a part of your down payment.
If you are building your new place as a first-timer, you will get up to a 10% incentive. So, if you put down a 5% down payment, the government matches that 5%. When you sell your home, or after 25 years, you repay that 5%. Similarly, a first-time buyer can use about $35,000 from their RRSP for the down payment.
Mortgage Default Insurance
For people with a down payment that is not up to 20%, you have to get mortgage default insurance. Most people add it to their mortgage or use it for their upfront payment. Banks or financial institutions can be in charge of this insurance.
Mortgage loan insurance often takes from 2.8% to 4.0% – this depends on the size of the expected down payment.
Closing Costs
Closing cost covers between 1.5% to 2% of the home's purchase price. However, this may cover land transfer fees and legal fees. You have to pay them by the time the house is yours.
Home Inspection
Home inspection happens at the early stage of getting an apartment and at its later stage (in cases of renovation or reconstruction). Nevertheless, carrying out home inspection ranges begins from $250 and can be as high as $700 – the price often depends on the size of your interested home.
Appraisal Costs
Appraisal cost is an optional payment. You do not have to pay at every instance. However, for situations where there is a need for a home inspection fee, you can plan around $300.
Moving Costs
You need to plan moving costs, especially if employing a professional service. You should set aside a substantial amount of money for this purpose.
You can set up a savings account to get your house. Create a scheduled payment to be consistent with this process.
Step 2 – Know your price range
You must calculate how much you can afford to spend on a home. You should have a price range for the kind of accommodation you want. Hence, you can consider different options that suit your kind of want.
Another part of buying a home many people ignore is other charges. Let us examine a couple of them;
Mortgage Payments
A mortgage payment is calculated by principal, taxes, interest, and insurance costs. This payment is the regular commission you remit to pay back your home loan.
Principal cost refers to the actual amount you borrowed. The money is always tangible and may be impossible to return at once. Often, the money is spread across different months for bit payment.
Taxes are fixed charges and are determined by the government. You should make inquiries about the tax rate of your potential new location. Also, taxes on property is different from one house to he other.
On the other hand, interest is the extra amount the lender wants on the principal amount. Like the principal cost, you can pay the interest on an installment basis.
Insurance can cover the building itself or the content in the home. You can speak with an insurance provider to know the estimated cost. Some people also get quotes online.
Condo fees
Condo fees only apply to people that purchased a condo. The payment is monthly, and it varies by the respective condo. You can look for such options in real estate listings.
Home renovations and maintenance
Home renovation applies to a fixer-upper. You should plan this cost in addition to your mortgage – hence, that is a heightened mortgage amount.
Home maintenance is necessary because you will need to replace broken items. There could be more significant expenses like getting new windows, replacing the roof, creating a furnace, or other compulsory fixes. It is advisable to plan a minimum cost of $5,000 yearly.
Monthly Utilities
Common utility bills for homes in Winnipeg include heating, water, hydro, internet, cable, and phone costs.
Regular Living expenses
You should have an estimated cost for your living expenses. You can check our posts on "Moving to Winnipeg" to know what your expenses could cover. Make plans for savings and loan payments to your expenses. Remember that a credit card is a valid option – read our post on "Banking in Winnipeg" to learn more.
Step 3 – Get Pre-approved

Getting a pre-approved mortgage will convince the realtor or homeowner that you are a serious buyer. Hence, there is enough confidence that you are in a good position to make a purchase. What is pre-approved?
Pre-approved implies that you get financial instruction to examine your financial state and determine the highest amount of mortgage you can be given. Many experts give you a written breakdown of the details. The details cover the amount, rate, payment, and length of time to hold the mortgage rate while you are on your house hunt.
When you encounter the perfect house you want, place an offer immediately. The moment your offer is accepted, reach out to your financial institution to approve the mortgage formally – this is based on the requirement of your desired home.
The idea is that your financial institution is to lock their current fixed mortgage rate in an account for you. For most Canadian banks, the lock is for about four months from the application date. This duration poses another question, what if one requires more than four months to get a new home?
House hunting can take a lot of time because of the processes involved. Hence, four months can appear like a short time frame to get a place. It would help if you worked with a financial institution that offers a low fixed rate within four months.
You can apply for the mortgage online and fill in the necessary details. You should speak with an expert to ask further questions.
Step 4 – Highlight important details you want in a home
Before going on the house hunt, you should ask important questions about the type of house you want. The following questions will help;
What kind of lifestyle do I prefer?
In simple words, lifestyle refers to how a person lives. Common examples of lifestyle include:
Sleeping patterns.
Eating tendencies.
Level of physical activity.
Stress management practices.
Other areas of personal well-being.
Living as a single person is different from living as a married person. A single person can live in a small space like a single-bedroom apartment, but that may be difficult if there are partners. You will need a bigger space, like a 2-bedroom apartment or more. However, you can get a bigger space if you think there is a need – maybe use a part of the house as a workspace.
What things do I fancy?
What things do you like? Some people like a small house with a big yard, while it is the opposite for others. You are the sole determiner of this, as you can make a judgment from previous experiences and interests.
What are the amenities I want in my new space?
A house is as good as the amenities in it. At this age, a basic house should have modern amenities for quality use. However, you can choose a luxurious space with more developed amenities. Always apply the type of amenities as a part of your filter before your house hunt begins.
How much can I spend on these accommodations?
"Money answers all things." The statement has never been more accurate than when it comes to accommodation. You need to decide how much you want to spend on housing. This must include all kinds of costs discussed above and even possibly renovations. You should have this marked out before you begin your journey.
What community or neighbourhood has these requirements?
Since you have desired qualities you want in a house, it is time to look for an environment that has these options. Housing experts suggest you choose price, lifestyle, and location. There are many similar neighbourhoods in Winnipeg. A realtor can help you find the area that best suits your needs.
– Type of home
What type of home do you want? A condo, single-family detached home, or a side-by-side? Life is always filled with options, and you should know what you want. It is important to know that the process of buying a condo is not the same as purchasing a house.
– Area of home
One of the most beautiful things about accommodation is the ability to move into an adequately furnished house. Hence, you do not have to worry about home renovations or improvements. Anyone would love this, but there are several things to consider – the area of the home tops the list.
Undoubtedly, brand-new communities may lack essential amenities like schools, libraries, proper means of transportation, and recreation facilities. As a result, it isn't easy to access basic needs as your kids may have to school outside your neighbourhood.
On the other hand, a developed community has more amenities to cater to your need. You will easily find anything you need in these locations. Nevertheless, they come with their challenges too. Often, their houses are old and may require repairs or upgrades. You can choose to make some fixes yourself or seek help from professionals. The implication is that you may have to add extra costs to your purchase price. In Winnipeg, you can opt for a "purchase with improvement" mortgage – it allows you to buy a fixer-upper and make it your dream home.
Since you plan to stay in your home for a long time, you should prioritize a neighbourhood that satisfies your lifestyle. Check our neighbourhoods page for great Winnipeg neighbourhoods.
– Crime
Like other major cities, Winnipeg will have its fair share of crime. Nevertheless, some areas are more exposed to crime than others. It would help if you did the necessary research to know the crime statistics in your potential new neighbourhood.
Step 5 – Get a Real Estate Agent or Realtor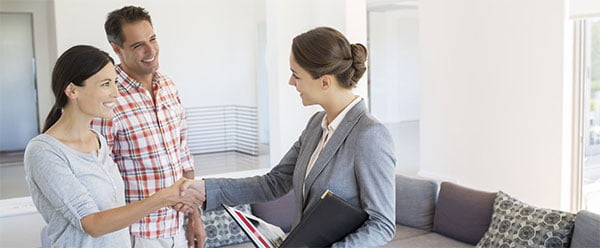 Working with a real estate agent is a big step in buying a home. They will serve as your partners when searching for a home to buy. They lessen the burden on you as they properly understand the market. Here is all you need to know about getting a realtor.
– What does a realtor do?
A realtor has different roles. Some of these include:
Oversee and coordinate open houses
Help buyers search for homes
Fix a time for property showings
Coordinate inspections and appraisals
Assist in negotiating property repair requests and make reasonable offers for the buyer
Help to draft and review contracts and documents
Serve as a guide to the buyer till a house is purchased
– How to find the right realtor?
Here are important tips to help you find a good real estate agent in Winnipeg. They are:
You can get recommendations from friends and family.
Friends and family always know an agent or someone that knows an agent. It is almost a given that you will like any agent a friend or relative was pleased with their service. Much more you can hire a friend if they are into real estate.
Speak with your previous agent for a referral
Agents know each other. You may be fortunate that your current agent has colleagues' suggestions in the new location.
A good agent can easily recognize another good one. As a result, you can depend on referrals from your previous agent. Just like many industries, there is also networking in real estate agencies.
Consult the advice of a relocation specialist
Moving from one country or state to another can appear daunting. Most times, the reason is that one is not familiar with the new environment. Your best option may be to contact a relocation specialist.
A relocation specialist can gather information about properties and match you with another professional in the new area. They work with agents in other countries and can measure their performance.
Check out for license and online reviews
Before you go ahead with any deal, ensure the individual is fully licensed – it is the first step to knowing a good agent. You can be assured that they have the top qualities that you desire.
Also, you can check online reviews and recommendations. However, people can tamper with this as they can create fake reviews about their services. A personal recommendation is the best option.
You can categorize a good agent under the following characteristics:
Capable
A capable agent will give you a time frame for success. Ensure you add this to your interview question.
Competent
Competency is easily measured by a person that is knowledgeable about the area. They can give you enough information about market value, help you draft the perfect offer, and give you enough details about the neighborhood.
Caring
Finally, caring is an important characteristic. It means the agent will be more concerned about giving you a good deal than their commission. They understand the importance of a good home and will ensure they meet your needs.
– Benefits of hiring a real estate agent
Here are the several benefits of hiring a good real estate agent:
They are licensed and qualified professionals as required by the province.
Real estate agents have connections with other people in various companies and industries, like an appraiser, landscapers, inspectors, contractors, and even painters. They will always know the best person you need and help you to get in contact.
They are familiar with the market trends. Hence, they can give you insight that helps you make good property price decisions.
Step 6 – Know how Winnipeg's Housing Market works
You need to understand how the housing market in Winnipeg work, it will help you to get a good deal because you have done your research. With this, you can compare prices with other properties.
You can compare prices of properties in the:
– The same community
– Similar outdoor and indoor footage
– Same features
You can begin by being familiar with the different communities and knowing their price range. After this, you can look for essential features like the state of possible repairs like the furnace and roof. Another feature is if the house has a garage layout and a driveway, outdoor amenities like a shed or pool, and exceptional views like a river or a park.
You will only know how these amenities impact the house's price when you have done the proper research.
What should one do when the market is highly competitive? The following steps will go a long way:
Get a pre-approved for your mortgage
Reach a consensus on the possession date to agree with the seller
Do not take any risk but keep your offer simple
Learn how to compromise to a tangible level – you may need it along the line
Step 7 – Making an offer
Once you have found a space you love, get ready to make an offer. You may have to compromise, but there are important features you cannot compromise on. Here are situations to keep in mind at this stage:
Carry out all home inspections before you get to this step. Do not make your purchase immediately after inspection; follow the due process.
You need the property disclosure statements
Avoid making impulsive decisions
Maintain the same price range as you are open to negotiations. Remember, it is better to go for what you can afford than otherwise.
Step 8 – Carry out Home inspection as investment protection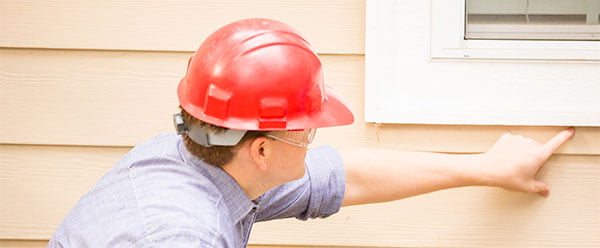 Here we go again, home inspection. The difference this time is that you are not carrying this out yourself – hire a professional home inspector to examine the building from the roof to its foundation. Instruct them to compile a report to indicate the noticed changes.
This practice is the best approach to protect your home as it will help to know the full state of the house. The difference between this inspection and the one you previously conducted is that you only have a short time to check the house. As an inexperienced person, you may not know what to look for.
In Winnipeg, the foundation problem is common because of the groundwater and unusual temperature. A professional home inspector will look for possible foundational cracks and indicators of water infiltration. They will check the furnace, roof, and windows. The earlier you replace these items, the better it is.
You can decide between repair or replacement. However, affordability remains a major factor in any situation.
Choosing a home inspector in Manitoba can be tricky because they do not have a license. You can interview them with the following questions:
What training or experience do you have? Look for a construction background, home inspection experience, and trade experience.
Do you have CAHPI certification?
How experienced are you with the age or style of home in your neighbourhood?
What are your references?
Will there be any form of a written contract?
What are the items in your report?
When will the inspection and report be ready?
You will know the right person to pick when they answer these questions.
However, if you do not want to hire a professional home inspector, you can do it yourself. Check out the following;
Foundation
Look out for cracks in the foundation – they are common in Winnipeg. Hence, the soft ground is constantly shifting and moving and causing cracks.
Not all cracks have a detrimental effect. However, only a home inspector may know the difference between these cracks. These cracks can be managed in different ways.
Basement
Check out if there is moisture in the basement – this can cause foundation issues. Examine if there is any sign of moisture in the basement. You would see its traces in the basement.
Roof
Confirm the quality of the roof shingles. The roof is another important part of the building to examine. If the weather is fair, you can go to the top of the roof for optimum inspection.
Cooling, heating, and electrical
You have to check the cooling and heating systems. Check their condition and age and indicate potential issues to get a solution. Ensure the wiring of the electrical systems is functioning properly.
Wood Burning Appliances
Floors, walls, plumbing, and windows
Examine if the floors are flat. Check every interior part of the house to see potential issues.
Step 9 – Documentation and Securing the mortgage
This step is another vital financing stage. You need to select the right mortgage for your home – your options are fixed rate or variable rate. Mortgages differ in flexibility and terms.
Some brokers have discounted rates for their mortgages compared to banks. A bank will have a single rate, whereas a mortgage broker shops around to find you the best rate. The nice thing about mortgage brokers is you don't have to pay them; the company lending the money pays them. There are no out-of-pocket costs for you.
– Getting a mortgage broker in Winnipeg
Getting a mortgage broker in Winnipeg is direct. Check reliable platforms online and engage in them. You can follow the instructions for getting a mortgage broker from the real estate agent questions above.
Step 10 – Now, it is time to move and settle in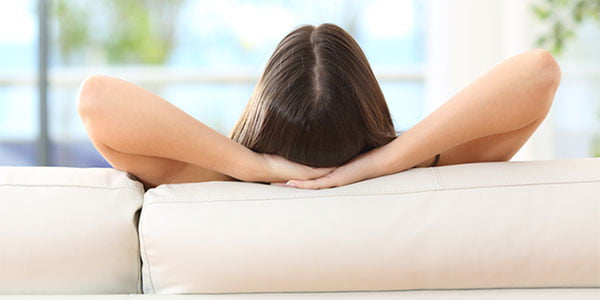 The first word in this final step is congratulations. Finally, you have your home, and it is time to move in. You can speak with your real estate agents to get help with movers. They also help to unpack and settle you in.
You can organize a little party to celebrate your new feat. Invite friends, family and possibly new neighbours to join.
What should one do after the purchase?
A – Getting a real estate lawyer
If you do not have one before, you should get a real estate lawyer at this stage. You will need one when you want to sell your property. It is a must as it completes the legal transactions and paperwork.
B – You need Home Insurance
Home insurance is crucial since you would have spent a fortune to acquire one. Five things will increase the cost of your home insurance. They are:
Pools
Expensive items
Basement
Working from home
Shingles
Insurance will range from $600-$1200 per year depending on the size of your house. Insurance is not something you want to go without!
Important facts you should know about home insurance
Home insurance is not mandatory
Unlike car insurance which is mandatory, home insurance is not. However, you need insurance on a mortgaged property because the lender needs it. Landlords also require tenant's insurance.
Home insurance does not cover the home's total market value
Home insurance differs from market value as it only caters to how much you need to rebuild your home, not what you paid. Insurance is to get a home back to its previous state. It does not imply that it is the same home value.
Home insurance for older homes may be costly
The issue with older homes is that they have older components. These components are fragile and can quickly become bad. As a result, they are more expensive to insure.
Newer homes are cheaper to insure since their maintenance is low. Hence, do not buy into the lie that older homes cost less when you have to insure them.
Home insurance does not cover all needs
The truth is that home insurance does not cover all damage. For example, home insurance does not always cover pest and termite damage. You can speak with your insurer about their policy and its cover.
C – Other necessary processes
Much more than all the above, here are other necessary processes you should know about:
Secure your house – Your security is important, and you don't want the previous homeowner to be able to access your house. Depending on the type of security you want, you can choose between a complex or simple lock system for your house. You should change the locks and every garage code upon getting a new place.
You can hire a professional locksmith or change the locks yourself. You can inquire about instruction manuals and codes for cases of electronic systems like garage codes or home alarms.
Finally, on home security, you can hide spare keys where you can easily find them. Doing this will help whenever you misplace the current ones.
Check and review the home warranty – Some homes come with a warranty that takes care of home appliances or major systems. No one wants to move into a house to have issues with an HVAC unit or a bad dishwasher. You can review the home warranty to know what it covers and how to resolve that.
Sort out the Utilities – Connect all utilities like gas, water, and electricity before you pack into your house. As a result, you can easily move in while all essentials are sorted out. You can contact local providers in your vicinity to know the process and how to carry out the verification process.
Carry out a maintenance process with the inspection report – The inspection report contains unresolved situations. However, it can serve as a proper guide for you on things to maintain, upgrade, and repair. Since you just got a house, you may have to fix it from the most important to the least important one.
Issues like leaky pipes, dirty gutters, repainting, or a bad internal door can be scheduled for later. You will know the critical ones and how to resolve them.
Paint the house again – If you feel fit to do so, pain the house. Repainting the house will give it a new feeling. You can choose any colour that is appealing to you. Similarly, you can do it yourself or hire a professional to help you. You should repaint before moving in – to avoid splatters and valuables.
Buying a house can appear to be a lot. It is best to hire professionals only when necessary and do some work yourself to save costs. Enjoy your new home.
REFERENCES
(2022). Retrieved 9 August 2022, from https://www.indeed.com/recruitment/c/info/real-estate-agent-roles-and-duties
Best Neighbourhoods in Winnipeg: How to Choose Where to Buy Your Home. (2022). Retrieved 9 August 2022, from https://cambrian.mb.ca/personal/financial-literacy/post/best-neighbourhoods-in-winnipeg-how-to-choose-where-to-buy-your-home
How to Find a Good Real Estate Agent. (2022). Retrieved 9 August 2022, from https://www.realtor.com/advice/buy/how-do-i-find-the-three-best-realtors-in-my-area/
Medical, D. (2022). Lifestyle Changes for Improved Health – How to Make Healthy Lifestyle Changes – Brentwood, Santa Monica. Retrieved 9 August 2022, from https://www.delightmedical.com/wellness-guide/lifestyle-changes-for-improved-health
Medical, D. (2022). Lifestyle Changes for Improved Health – How to Make Healthy Lifestyle Changes – Brentwood, Santa Monica. Retrieved 9 August 2022, from https://www.delightmedical.com/wellness-guide/lifestyle-changes-for-improved-health
Neighborhoods. (2022). Retrieved 9 August 2022, from https://cambrian.mb.ca/personal/mortgages/toolsandtips/neighbourhoods
Winnipeg Home Inspections: What to Look For? (2022). Retrieved 9 August 2022, from https://cambrian.mb.ca/personal/financial-literacy/post/winnipeg-home-inspections-what-to-look-for